Australian's have an uncanny knack of nicknaming everything! Such as the dog (me best mate), the shed (dog house), the wife (old lady). beer (sixie) and even the time of day … 'this afternoon' (sarvo).
All us Australian's understand …
"Me old lady kicked me out, I'm in the dog house with me best mate, so bring me a sixie sarvo, will ya?"
There's nothing left 'un-slanged'. We even nickname our most iconic Australian place names and landmarks!
Test Your Australian Slang Knowledge
Give yourself a point for the five listed Australian place nicknames that you know ;-). Answers are at the bottom of the page after the camping photo.
The Rock
The Coat Hanger
The Sow and Piglets
Bowl of Oranges
Moon Plains
We hope your Australia Day is spent somewhere outsides celebrating the amazing country we live in.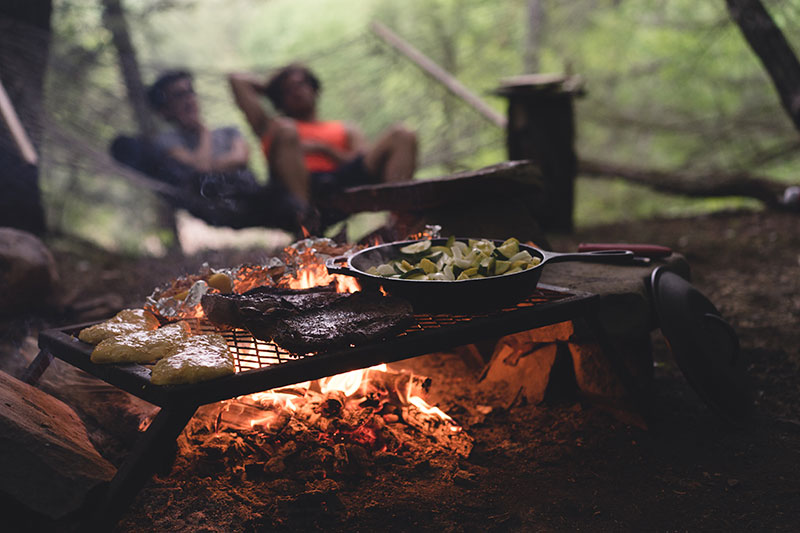 ANSWERS
Uluru-Kata Tjuta National Park, Uluru is a Yankunytjatjara word.
The Sydney Harbour Bridge, completed in 1932.
The Twelve Apostles, The Piglets were the 12 Apostles and the Sow was Mutton Bird Island, located at the mouth of Loch Ard Gorge,
Sydney Opera House, Myth or History? An orange was used to describe the shape of the curves in the Sydney Opera House.
Coober Pedy, the largest producer of opal in the world!
How did you go? How many places on the list have you been to? Do you know any more iconic nick named places in Australia?
Sydney Photo by Holger Link on Unsplash.