The Best of the West in 1 Spot!
At Getting Lost we aim to provide the 'Best of the West' experiences in one easy to use website. Plan, book and create your itinerary for West Australia right here in one go! We hope our easy to use site helps you find the and book your ideal holiday experiences without the hassle and stress of searching individual provider websites.
Book Direct & Support Local!
We don't take any membership or booking fees from you or tour providers. We simply like to help support the little guys to keep their fantastic tours open and affordable for visitors. Our website uses the Rezdy booking engine to provide you with a booking feature without costing tour providers any more than they already pay to use Rezdy. Support #booking Direct and help the local tour providers do what they do best… Showing tourists a great time!
100% West Australian
The Getting Lost team live and work in West Australia. We play where we work meaning we list tour operators that we feel offer the friendliest tours and provide an informative, knowledgeable experiences. We also create informative holiday guides about Western Australia, so you can get the most out your next WA holiday!
Getting Lost is Completely Free!
Yep, free! We won't charge you any membership fees or additional booking costs on top of the tour providers booking payment and fees, to book online with the Getting Lost Website. In fact we are here to help make your holiday planning an exciting and easy experience! Please hit the chat button if you have any questions 😉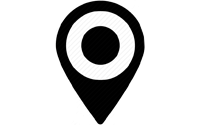 Support #BookDirect
Would like to support the local tour operators? We do! Getting Lost is simply a tool to help you find the right experiences you're looking for. Use our site to make a live booking directly with owners of tour businesses.

100% West Australian
Getting Lost is 100% West Aussie owned & operated. We proudly promote the state we live in, so you'll be so you'll be talking to real people who have experience in Western Australian travel destination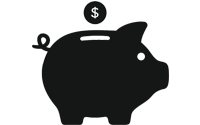 No Booking Fees
We won't charge you any additional booking or membership fees. Getting Lost is completely free to use and organise your holiday experiences at Western Australian destinations. You'll be saving money so you can experience more!